Discover our impressive variety of products and safety accessories for your operation needs. Enjoy the most adapted solutions for your safety equipment.
Thanks to our partnership with many suppliers, including several suppliers that are among the biggest worldwide, you can:
Count on durable and adapted equipment;
Prevent accidents on the workplace;
Benefit from a constant supply.
Our team specializes in security seals distribution and forklift accessories. Here are products you can count on.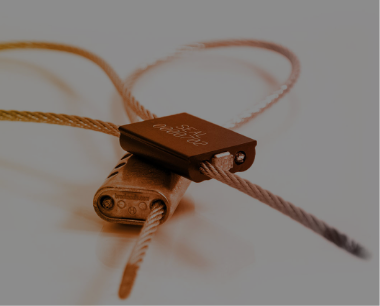 Adjustable and economical, our seals and padlocks are conceived for your needs. They help prevent theft and secure your trailers or your containers.
Whether plastic or metal, our seals and padlocks are conceived to last and meet your security needs. Some of those products can even be shipped in 48 hours or the same they if you come pick it up (no appointment necessary).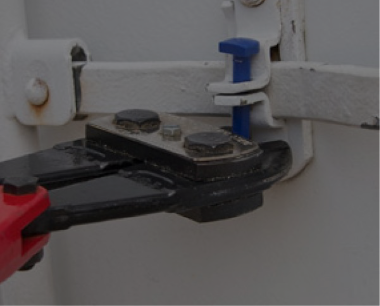 Cable cutters, bolt cutters or tie-down systems for trucks: our high quality safety accessories combine versatility, strength, safety and ease of use.
Designed in steel or zinc, our products and accessories are offered in many sizes and maximize the comfort of the user. You can use them to remove or replace your seals, secure your vehicles and protect your merchandise in transit.
Use our forklift safety accessories to prevent accidents in your factory. Thanks to multiple forklift technology (blue lights, level and height indicator, motion detectors), event the tightest turn can be performed in complete safety.
With our forklift products, forklift drivers and operators can avoid collisions with objects or other people, especially in reverse or in situations where the visibility is limited. What more could you ask for to secure your entire supply chain?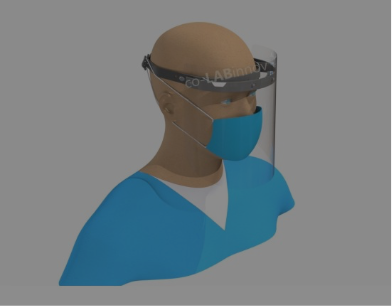 Sanitary and distancing solutions
We help your business comply with new health and distancing standards by offering protective visors for the head or for your construction helmet or even reversible, washable and reusable non-medical masks. We also have everything necessary for your social distancing partitions.
Comfortable, stable and durable, our sanitary solutions are easily alterable and adjust to any size. The best way to exceed all the sanitary standards in place.